Fish Pond Cleaning Gold Coast
With it's laid-back lifestyle, the Gold Coast is the perfect location for a home fishpond or garden pond, and Home Style Fishponds are the premier fishpond and garden pond cleaners on the coast. We can service and clean your pond as on a regular schedule, as a one-off clean while you are on holidays or an emergency clean before your visitors arrive.
From the coast to the hinterland, our team offers a variety of services such as pond car, cleaning, maintenance, pond vacuuming, cleaning of water features and fountains, and replacing or repairing filters and pumps. When we leave after cleaning, your pond will look as good as new, providing the relaxation that ponds are good for.
We have a team full of friendly, efficient and professional pond cleaners which means you get a great job each and every time. Providing you with a quote and full explanation of the work that needs to be done, as well as how you can keep your pool looking great in between professional cleans, you'll find Home Style Fishponds can get your pond looking new again.
Pond Care
A healthy pond means regular maintenance and cleaning to help keep plants and fish alive and healthy. Home Style Fishponds can provide regular pond care and maintenance so you don't need to.
Cleaning & Maintenance
Keep your pond free of algae and general fish waste with a regular cleaning and maintenance schedule. Whether you choose a fortnightly or monthly cleaning schedule, we will help keep your pond clean.
Plants and Decorations
Keep your pond looking great with carefully chosen plants and decorations that enhance the look of your pond. Our team can make some great suggestions on plants and decorations, as well as installing them for you.
Professional Gold Coast Pond Cleaners
If you're in the market for a professional pond cleaning service at your Gold Coast home or business, Home Style Fishponds can provide exactly what you're looking for. With a professional pond cleaning service including maintenance, regular or one-off cleaning, plant health and decoration maintenance, your pond will be the feature of your home. Whether you have a basic garden pond to greet visitors or a custom designed pond that takes into account your surroundings, there's no doubt your pond will be the place to relax once we've done cleaning it.
Our services are ideal for homeowners who love having a pond but just don't have the time needed to maintain or clean it. We are flexible so choose a day and a time, and we'll be there.
Why Choose Us
At Home Style Fishponds, our entire team is dedicated to ensuring your Gold Coast garden pond or fishpond is clean, healthy and regularly maintained, leaving you the time to enjoy doing the things you love. 
Clients say there are many reasons why you should consider choosing us. Here are some of those reasons: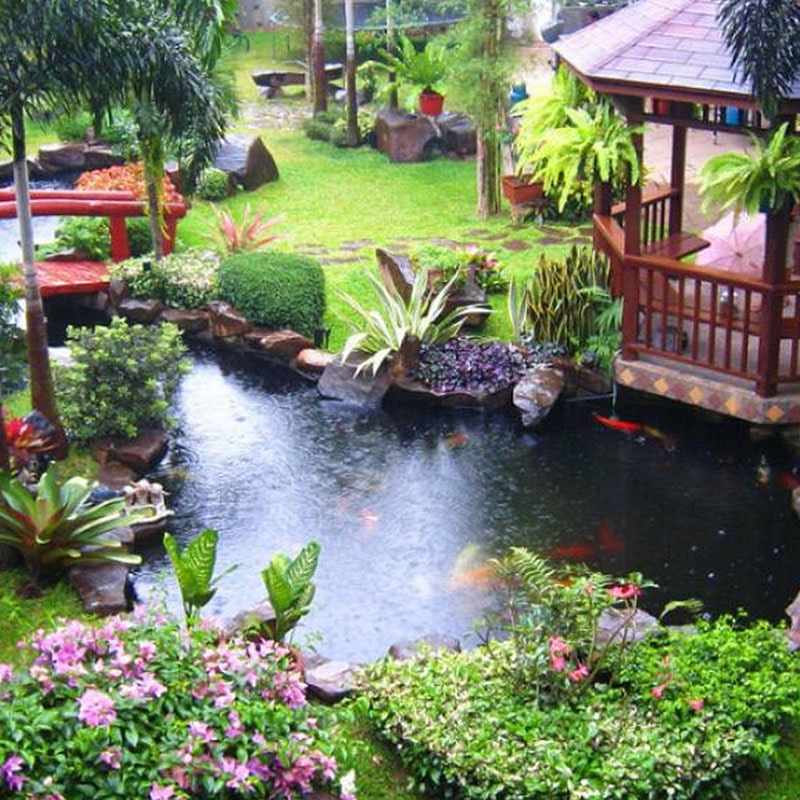 What Our Clients Say
Excellent service, they were prompt and they did a great job. Highly recommended thanks guys
We've not cleaned our pond in quite some time, so when Will came out to provide a quote I was amazed by the amount of knowledge to get the job done. I decided to give these guys a go and could not be any happier. Thanks yous
Regular pond cleaning is definitely something you need if you own a home with an indoor fish pond. Having professionals clean the pond makes a big difference. I am glad that I've engaged these guys as they did a fantastic job. Will use again.